Details

Category: Ospiti Internazionali
Collettivi
 
Bios movement (Roma, Tunisi, Berlino, Parigi) introducing:
Yassmin Yaghmai
Link
BlackShortFilm_Link
Marta Bianchi
Link
Luce Lacquaniti
Link

from Tunisi Thameur Jebar, at least in Rome after last year he had the visa rejected...
I_Link
II_Link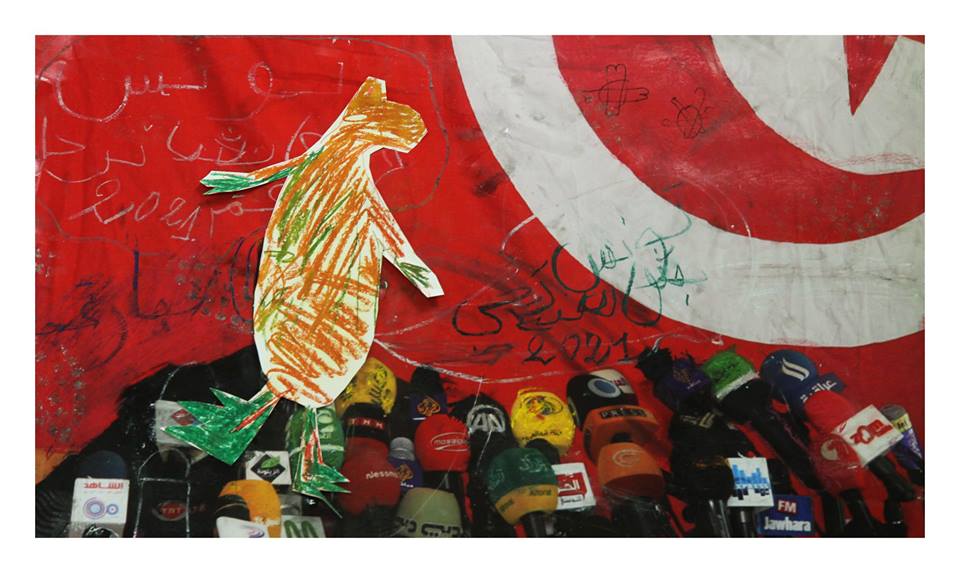 E poi ancora...
Jean Guichon éditeur
Bruxelles
Link
Bichel - édition
Belgio
Link
Ryan Gosling Edition
Francia
Link
Arch/ Edition
Francia
Link
Dernier cri
Francia
Link
Broken Animals from Mars
Francia
Link
Little Bunny goes hop | Link
Soya le gato | Link
Wormgod
Svezia
Link
Tusen serier
Svezia
Link
C'est bon Kultur
Svezia
Link
ThoseBadDays
UK
Link
Chilicomcarne
Portogallo
Link
L'appât
Belgio
Link
Thanasis Antzouris
Grecia
I_Link
II_Link
Grundfrequenz
Germania
Link
FrequenZine
Germania
Link
Great Snake & Split
Romania
Link
Novo Doba festival
Serbia
Link
Turbocomics
Serbia
Link
GUTTER FEST
Spagna
Link
TENDERETE
Spagna
Link
Kartouch Edition
Francia
Link
Mais Je Reve + Le Garage L.
Francia
MaisJeReve_Link
LeGarageL_Link
Fantomatech
Francia
Link
Avant Verlag + Maik Patu
Germania
Link
Punx 23
Repubblica Ceca
Link
Soybot + Digital Stone Age
Austria
Soybot_Link
DigitalStoneAge_Link
Oficina Arara
Portogallo
Link
Instituto Fonográfico Tropical
Portogallo
Link
Chapa Azul
Portogallo
Link
HSH
Francia
Link
Orbis Pictus Club
Francia
Link
Atelier bi.se.fal
Francia
Link
KOMIKAZE
Slovenia
Link
Koostella + Julie + Moritz Stetter + König Lü.Q. and Milk and Vodka
Svizzera
I_Link
II_Link
---
Artisti
SRTA. JESS
Spagna
She'is a cartoonist, nomade, researcher, screen-printer, tattoo artist but above all she is a seamstress. Auto(nomously)-produces her issues since 1999.
Crack! will host the exhibition ZURCIR / RAMMENDO. A series of screen printing of 14 images by 5 spare chapters of the comic stories: ENTRETELA, HISTORIAS COSIDAS A MANO (Barcelona, 2015). 5 women tales; textures and fabrics and stitching as devices to engage to politics knowledge transmission and art forms.
Link
Martín López Lam
Spagna
UNA GIORNATA SCORSA: a 5 meters long collective comic, parted into 32 smaller segments arranging a single panoramic strip. This project was played first in the Real Academy of Spain, where Martin is fellow; it's been planned in common with Serena Schinaia, Silvia Rocchi, Roberto Massò and Martín López Lam plus a few more artists adding their own part - as Bambi Kramer - as well as done by passers-by and visitors.
Another drawing step will be shared in Crack!
Presenta il progetto: UNA GIORNATA SCORSA.
Sarà un fumetto collettivo di 5 metri di lunghezza, diviso in 32 piccoli segmenti, che nell'insieme formeranno un'unica vignetta panoramica. Sarà elaborato a 8 mani dai fumettisti Serena Schinaia, Silvia Rocchi, Roberto Massò e Martín López Lam, nel corso di cinque mattine e all'interno di un unico spazio, il quale rimarrà aperto al pubblico perché questo possa essere testimone dell'elaborazione del fumetto e partecipare attivamente alla sua creazione, qualora lo desideri.
I_Link
II_Link
Alex Xavier Aceves Bernal
Messico
DRAWING ORGIES
Drawing orgies are an itinerant collective drawing experiment. Paper sheets and drawing material is on the table.
One person start picture and leaves it unfinished, another person takes the picture and continues it and again leaves it unfinished.
This process is repeated till the orgy is finished.
Link
Liz Misterio
Messico
CRACK'S CRACK as part of the Project Body´s utopia
The piece consists in mounting a mini photo studio at the Forte Prenestino for some hours everyday of the days prior to the opening of the festival, and ask the artists that come to show their work on the festival to represent themselves in a sexual manner for me to photograph. The objective of this action is to produce a photographic archive of the artists that will participate in the 2016 edition of the Crack! And to produce a fanzine with the pictures of the participant´s butts.
During the festival I´d like to activate this action during a concert or performance night that has some queer or feminist content, if there is not such a thing, I´ll walk around the festival inviting people to get their picture taken.
Link
Rurru Mipanochia
Messico
Almendra Castillo, alias Rurru Mipanochia (name with a declared sexual metaphor, panochia is the vulva) last year stepped into Crack! with her graceful world, eschatological, sexual, childlike, reckless and hardcore horizon. Her drawings are both political statements and airy, crossing the bio-political territory of sexuality. A punk and anarchist elf that fully embodies Crackland.
Link

Ania Pawlik + Carlos Thomas / Gallery on Wheels
Polonia
Life is a trip that makes sense when you still exploring it. Traveling makes all little details into a big trip.
Two crazy kids, Ania Pawlik, a fine art drawer and illustrator and Carlos Thomas, an experimental film maker bought an ex-ambulance and turned it into a Gallery on Wheels. Now travelling together around the world, making art and share it with others.
"We make art for petrol to keep us moving, so follow us, support and if anything arty and interesting is happening near by just let us know."
GalleryOnWheels_Link
AniaPawlik_Link
CarlosThomas_Link

Gabriel Delmas
Francia
The author of Fobo and Largemouths for Hollow Press.
Link
DOC Industries
Spagna
50% hatred 50% therapy "one man graphic band": escaping all, locking'n to draw, no formal organization, pure anarchy. Wild times.
I_Link
II_Link
Andy Leuenberger
Svizzera
Link
Lucas Ribeyron
Francia
Link
Mathieu Pauget
Francia
Link
König Lü.Q.
Svizzera
Link
Moritz Stetter
Germania
Link
Mayvida
Lithuania
Link
Damien Joubier + Lola (Arch/ éditions)
Francia
Link
David Vander / Belise para todxs
Spagna
Link
Sr.Mu
Spagna
Link
Laloide
Messico
Link
Tony Cheung + Mo Lee
Cina
TonyCheung_Link
Carles G.O'D. + Luki (from Bern)
Spagna
I_Link
II_Link
Toxina with her project of Drawing Documentary
Pablo Taladro
Spagna
Link
Jorge Parras
Spagna
Link
Marc Torices
Spagna
Link
Catarina Sacramento
Portogallo
Link
Lisa Kaka
Francia
Link
Hellcat
Messico
Link
Roonald Reiska + Elise Gerard
Germania
Link
Isabel Mirallas "Ruman" + Josè Manuel Guasco Vital
Spagna
Ruman_Link
GuascoVital_Link
Joe Furlong / Minesweeper + Working Klass Noize
UK
Link